Commissioners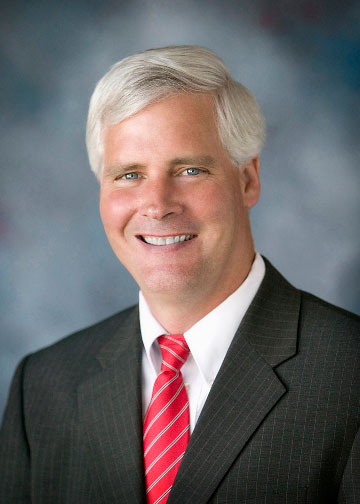 Commissioner Paul Kjellander serves as president of the Idaho Public Utilities Commission, having been appointed to his current six-year term in 2017 by former Gov. C.L. "Butch" Otter.

It is Commissioner Kjellander's second term in his second stint on the Commission, having previously served from January 1999 until October 2007. Gov. Otter reappointed Kjellander in April 2011, following his service as administrator of the newly created state Office of Energy Resources (OER).

A member of the National Association of Regulatory Utility Commissioners' (NARUC) board of directors, Kjellander serves as Second Vice President of the association and as the NARUC representative to the North American Numbering Council. He previously served as chairman of NARUC's Committee on Telecommunications, and has served on NARUC's Committee on Consumer Affairs and its Electricity Committee.

Kjellander also serves on the executive committee of the National Council on Electricity Policy, which is funded by the US Department of Energy and managed by NARUC. He is a member of the Federal Communications Commission's 706 Joint Board and has served as chairman of the FCC's Federal-State Joint Board on Jurisdictional Separations.

During his time at OER, Kjellander created an aggressive energy efficiency program funded through the federal American Recovery and Reinvestment Act of 2009. He also served on the board of the National Association of State Energy Officials.

Before joining the Commission in 1999, Kjellander was elected to three terms in the Idaho House of Representatives, where he served from 1994 to 1999. As a legislator, Kjellander served on a number of committees, including the House State Affairs, Judiciary and Rules, Ways and Means, Local Government and Transportation. During his final term in office, Kjellander was elected chairman of the House Majority Caucus.

Prior to his legislative service, Kjellander was director of Boise State University's College of Applied Technology Distance Learning, where he earned tenured faculty status and served as program head of broadcast technology, station manager of BSU Radio Network, director of the Special Projects Unit for BSU Radio and as BSU Radio's director of News and Public Affairs.

Commissioner Kjellander earned undergraduate degrees in communications, psychology and art from Muskingum College in Ohio, and earned a master's degree in telecommunications from Ohio University.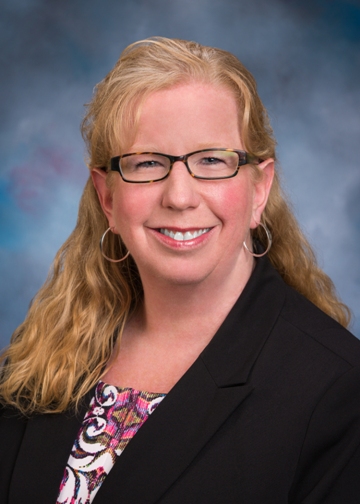 Commissioner Kristine Raper was appointed to the Commission in February 2015 by former Gov. C.L. "Butch" Otter for a six-year term.
Prior to her appointment, Raper served for seven years as a deputy attorney general assigned to the Public Utilities Commission. Raper managed a caseload representing a myriad of regulatory and energy law matters, with a strong emphasis on the federal Public Utility Regulatory Policies Act (PURPA).
Commissioner Raper has defended the Idaho PUC's decisions at the Idaho Supreme Court, District Court and Federal Energy Regulatory Commission. In 2017, Raper testified before the House Subcommittee on Energy and Commerce regarding PURPA and its modern-day impacts.
Commissioner Raper currently serves on NARUC's Electricity Committee. She is a member of the Body of State Regulators (BOSR) for the Energy Imbalance Market (EIM) (with the California ISO), and is the BOSR representative participating in the governance review of the EIM as it contemplates the viability of a day-ahead market. Commissioner Raper also serves as a member of the Western Interconnection Regional Advisory Body and State Provincial Steering Committee.
The commissioner and her husband, Mark, share three children.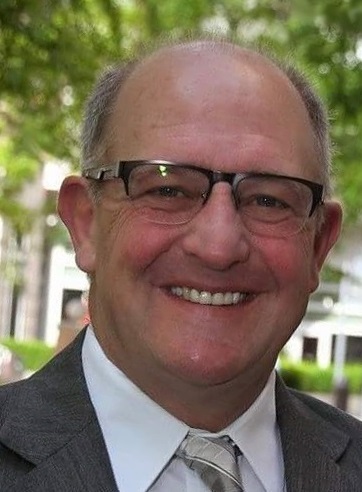 Commissioner Eric Anderson was appointed to his current six-year term in January 2019 by Gov. Brad Little.
It is his second term on the Commission, having been initially appointed in December 2015 by former Gov. C.L. "Butch" Otter.
Commissioner Anderson serves on the NARUC Committee on Water as well as its Committee on International Relations.
Before joining the Commission, Anderson served five terms in the Idaho Legislature, from 2004-2014, and was chairman of the House Ways and Means Committee in his final term in the state Legislature.
As a member of the Idaho House of Representatives, Anderson served on a number of committees, including Environment, Energy and Technology; Commerce and Human Resources; Resources and Conservation; Business; and State Affairs. He also chaired a legislative Interim Subcommittee on Renewable Energy.
Anderson received a bachelor of art degree in political science and government from Eastern Washington University in 1979.
A general contractor and real estate broker, Anderson also served as director and vice president of Sandpoint-based Northern Lights Inc., an electric cooperative.
He has also served as a director of the Idaho Consumer-Owned Utilities Association, the National Rural Electric Cooperative Association and the Idaho Energy Resources Authority. He is a past member and advisor to the Pacific States Marine Fisheries Council and the Pacific Northwest Economic Region's Executive Council.